"This building represents an opportunity for health disciplines on UK's campus to come together for the betterment of the Commonwealth and the world. Through transdisciplinary collaboration, we will use this building to improve the lives and well-being of those in every corner of our state."
– Provost Robert S. DiPaola
A message from the deans
The University of Kentucky is committed to training health professionals who will advance the well-being of the Commonwealth and beyond. To adhere to this mission, a collaboration among four health care colleges – Medicine, Public Health, Health Sciences, Nursing – has been established to construct an
innovative, state-of-the-art health education building.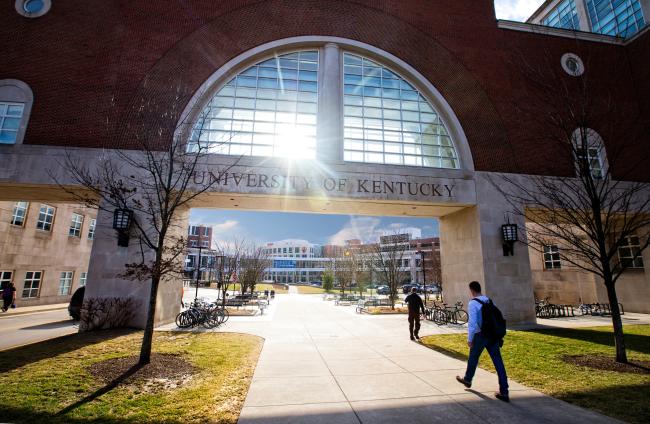 Site Plan
The new Health Education Building will occupy a prominent location at the intersection of Huguelet and University Drives, on the UK campus.  A new entry plaza at this corner will integrate the new building into the existing patterns of circulation and green space on the campus. A generous building setback along University Drive will preserve the mature oak trees and provide green space as a benefit for the students, staff, faculty, and overall UK community. The Health Education Building will create a new gateway at the northeast corner of the medical campus. The design strives to extend the site vertically through the use of occupied roof terraces with container plantings that will promote the concepts of wellness and health for the occupants. The new building will be a total of seven to eight stories in height stepping down towards University Drive and providing a graceful transition between the surrounding residential living communities and the larger scale buildings that define the medical campus.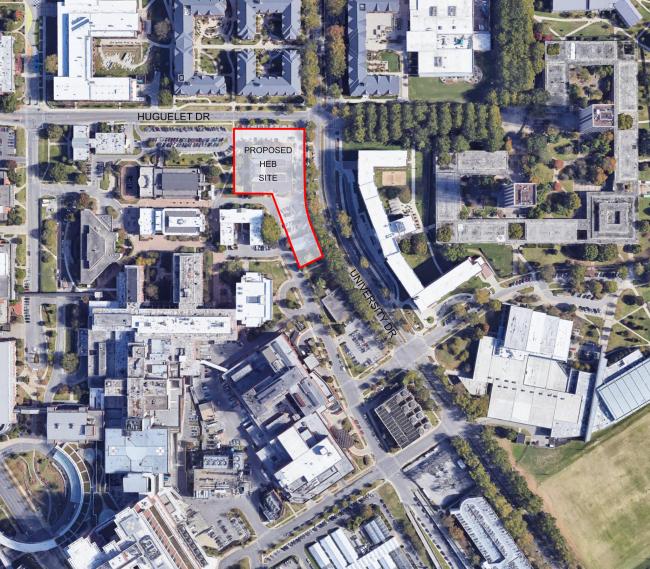 JRA Architects
JRA Architects, with offices located in Lexington and Louisville, Kentucky, is one of the Commonwealth's largest, oldest and most respected architectural and planning firms. Founded in 1946, the firm has over one billion dollars of completed construction in place. Our responsibility as architects is not to simply create beautiful buildings, but to improve the lives our clients and all others who occupy the spaces we build on their behalf.
HOK
HOK is a global design, architecture, engineering and planning firm. Their 1,600 people collaborate across a network of 24 offices on three continents. HOK designs buildings and spaces that respond to the needs of people and the environment. The designers are rooted in technical excellence, driven by imagination and focused on a solitary goal: to deliver solutions that inspire clients and communities.
Turner
Turner is a North America-based, international construction services company and is a leading builder of some of the most ambitious projects in the world. It is a recognized commercial contractor spanning 47 offices, including Lexington and Louisville, Kentucky. Turner is ranked as the number one general builder in diverse market segments, completing $12 billion of construction on 1,500 projects each year. Turner prides itself in delivering on promises and creating a positive impact on the lives of clients, employees, trade partners and communities.