Southern Association of Colleges and Schools Commission on Colleges
The Southern Association of Colleges and Schools Commission on Colleges (SACSCOC) is the body for the accreditation of degree-granting higher education institutions in the Southern states. It serves as the common denominator of shared values and practices primarily among the diverse institutions in Alabama, Florida, Georgia, Kentucky, Louisiana, Mississippi, North Carolina, South Carolina, Tennessee, Texas, Virginia and Latin America and certain other international sites approved by the SACSCOC Board of Trustees that award associate, baccalaureate, master's, or doctoral degrees.
SACSCOC requires the University of Kentucky to participate in a reaffirmation process. It is one of the highest, if not the highest, priorities for the university. 
About Reaffirmation
Dr. Katherine McCormick, acting associate provost for planning and assessment, is leading that team and that work.
As an example, SACSCOC standard 5.4 deals with qualified administrative/academic officers and requires clear standards, aligned qualifications and regular well-documented reviews including feedback such as formative and summative reviews.
As just one of 73 standards or sub-standards, we need to be sure it is done as perfectly as possible per guidelines, as would be expected when we get our formal review.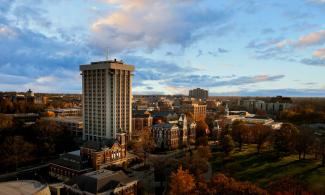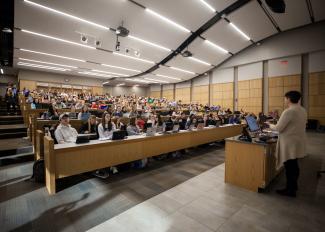 Organization
The SACSCOC Executive Leadership consists of 10 members.
The SACSCOC Workgroup consists of 12 members.
The Compliance Certification Team consists of nine members.
There are 20 college liaisons.
Each of these groups is vital to our reaffirmation efforts. Communication and collaboration will move in all directions between and across these groups. 
Timeline
The Compliance Certification Report is due to SACSCOC on September 8, 2022.
The off-site peer review will occur November 1-4, 2022.
The Focused Report is due on February 6, 2023.
The Quality Enhancement Plan, or QEP, is due on February 6, 2023.
The on-site review will occur March 20-23, 2023.
Finally, we hope to hear great news of UK's reaffirmation in December 2023.