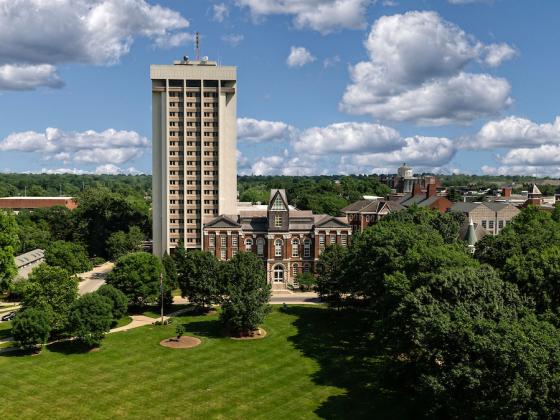 Transdisciplinary Educational approaches to advance Kentucky (TEK)
Researchers often work across and among disciplines and fields – what are called multidisciplinary approaches – to ask and answer big questions. In such an approach, people come together to collaborate, but only after much planning has already been done. 
A transdisciplinary approach to research, on the other hand, is more powerful.  
It involves people across disciplines coming together before they even ask questions. A transdisciplinary approach requires a shared conceptual framework to identify questions and address common problems. And together, people from various backgrounds and with different experiences answer big questions, each bringing their informed and unique perspective. 
This approach is more collaborative, embraces our campus expertise – staff, students and faculty – and includes experts from our alumni and our community throughout every phase of a process. 
Increasingly, this transdisciplinary approach is used in research. Now, with a focus on student learning, leveraging campus expertise, and linking to the community, we are applying this approach to existing Kentucky challenges to prepare our students with essential workforce skills.  
Transdisciplinary Educational approaches to advance Kentucky (TEK) is the name of UK's Quality Enhancement Plan, or QEP.  
It is rooted in the idea that we can develop programs thoughtfully and creatively to have impact and be integrated into everything we do.
TEK will provide opportunities for UK students to network with employers, learn leadership and employability skills and gain experience utilizing team-based approaches to problem solving. 
When we help students learn and think about the world in transdisciplinary ways, we prepare them for lives of meaning and purpose – the idea at the center of everything we do at UK. 
Frequently Asked Questions